href="https://venturecapital.org/">
style="color: #000000;" href="https://www.facebook.com/waynebrowninstitute/?fref=ts">
  style="color: #000000;" href="https://www.instagram.com/venture.capital_org/">
  style="color: #000000;" href="https://www.linkedin.com/company/the-wayne-brown-institute?trk=top_nav_home">
  style="color: #000000;" href="https://twitter.com/VentureCap_Org?lang=en">
name="DF">Where: Zions Bank, Founders Room, Salt Lake City
When: Thursday, October 6 from 3:00 – 5:00 p.m.
Pitching to investors when you are not ready can burn your deal in the investment community. Wouldn't it be great if you could pitch in a safe environment designed to accelerate the quest for capital? This is what the Deal Forum Pitch Event offers. 
Come see companies present their pitch to Venture Capitalists and Angel Investors for feedback, networking, and introductions.  
Presenting Companies
href="http://www.corelearningexchange.com/">
 "Core Learning Exchange's (Core-LX) mission is to enable educators to realize the promise of personalized learning."
style="font-family: arial, helvetica, sans-serif; font-size: 14px;" href="https://www.myorganicgrocery.com/">
 "MyOrganicGrocery.com is a family owned business located in the beautiful Western Rocky Mountains.  Our product selection is designed to appeal to customers seeking a wide selection of organic and natural products."
Investor Panel
Andy Jorgensen – Lighthouse Investments
Ron White – SLC Angels
Sam Bernards – Peak Venture Capital Partners
Ted McAleer – Park City Angels
href="https://www.eventbrite.com/e/october-6-deal-forum-pitch-event-slc-tickets-26670116035″>
If you are interested in pitching at an upcoming Deal Forum, click  href="https://venturecapital.org/events/deal-forums-2/">here.
Thank you to our Sponsors!
href="https://www.zionsbank.com/">
href="http://securities.utah.gov/">
Thank you to our Strategic Partners!
href="http://www.digitallearningalliance.org/">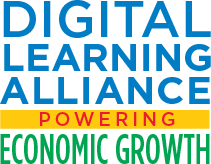 href="http://www.bioutah.org/">

   href="https://pitchbook.com/">

   href="http://en.dsr-company.com/">
Thank you to our Supporters!
  href="http://peakventures.vc/">
href="http://www.parkcityangels.com/">
href="https://www.linkedin.com/company/slc-angels">
Wayne Brown Institute

VentureCapital.org

120 South Main St.

Salt Lake City, UT 84111

(801) 595-1141
VentureCapital.org

style="color: #000000;" href="https://twitter.com/VentureCap_Org"> style="color: #000000;" href="https://www.facebook.com/waynebrowninstitute/timeline"> style="color: #000000;" href="mailto:admin@venturcapital.org?subject=Question%20from%20Utah%20Promotional%20Email">