Veteran Deal Forum
August 13, 2020 @ 3:00 pm

-

6:00 pm

MDT
The Deal Forum is one of our live pitch events and will feature 5 entrepreneurs pitching their startups to a panel of active investors.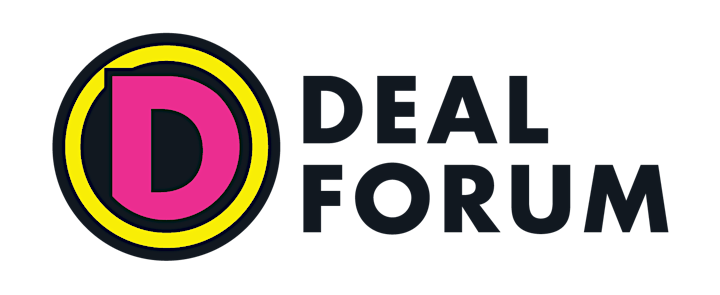 VentureCapital.Org is pleased to announce the Veteran Deal Forum to be hosted along with the PenFed Foundation and Warriors Rising!
This Deal Forum will feature 5 Veteran-led startups presenting to a panel of angel & VC Investors August 13th, 2020.
The Deal Forum® (founded in 2005) is a pitch event designed for companies in the seed to series A stage. Each startup has been mentored for 4-6 weeks leading up to The Deal Forum®. Each startup is provided 10 minutes to present to a panel of angel and venture investors followed by 20 minutes of Q&A.
Presenting Companies: Care Share | Free to Feed | Intuitive RN | Z Nectar |Care Share
Investor Panel: Derren Burell (Veteran Venture Capital) | Joe Bonocore (Bonocore Technologies) | Seda Goff (PenFed Foundation) | Andy Turner (Sorenson Capital)
Joe Bonocore: Bonocore Technology Partners, LLC consults to high technology, manufacturing, financial services, healthcare, communications, utility and communication companies and governments around the world. Our clients include a wide variety of companies from all the major market sub-segments within the technology space including telecommunications (services and equipment); software; professional; technology and operating services; and outsourcing. Our difference is teaming our experienced strategy, operations improvement, and technology consultants with our "breakthrough thinking approach" to increase the "bottom line" and ultimate value of our portfolio and clients
Derren Burell, Lieutenant Colonel (Retired) is the is the Founder & President of Veteran Ventures Capital, LLC, an investment and consulting firm focused on scaling veteran-owned and led businesses. In this capacity he oversees all aspects of the company operations and fund management. Prior to this he served as the Chief Operating Officer for TAG Resources, LLC, a retirement service company with over $1.5 billion in assets under management. He is an Accredited Investment Fiduciary, Certified Defense Financial Manager, and Level 3 Certified in the Secretary of Defense Financial Management Program.
Prior to his transition to the private sector in 2015, Lieutenant Colonel (Ret) Burrell was the Resource Director of the White House Communication Agency. He worked directly with senior White House (WH) staff, Congressional, comptroller, United States Secret Service, Dept of State, and Defense Information Systems Agency staff in all aspects of financial and contract management in support of POTUS. While in this position he was selected for the rank of Colonel but decided to retire from his 21-year military history and transition to the private sector.
Highlights of his military career include being deployed to Iraq as the Deputy Comptroller, United States Forces – Iraq and in Afghanistan as the Resource Director, NATO Air Training Command – Afghanistan. In this joint capacity he led the 34- person J8 directorate (Iraq) and the 4-person J8 office (Afghanistan) in planning, resourcing, and executing $20 billion + in U.S. appropriated funding in support of U.S. operations within the Iraq and Afghanistan Joint Operations Areas. He was also stationed at the Pentagon as the flying operations analyst for the Air Force, where he was responsible for the largest Operations & Maintenance budget account in the Air Force, over $15 billion. He has been a squadron commander for both finance and wing staff agencies, and was a deployed Comptroller on the front line in Operations SEA SIGNAL, SOUTHERN WATCH, ALLIED FORCE, NEW DAWN, and ENDURING FREEDOM.
He is a graduate of the Citadel and past recipient of several awards including the Defense Meritorious Service Medal, Air Force Commendation Medals, Joint Service Achievement Medal, Air Force Budget Officer of the Year twice, Air Force Financial Management Officer of the Year, Comptroller of the Year, and USAFE James E. Short Award for Outstanding Contribution to Mentorship and Career Development.
Derren is married to the former Gloria Frey and they have 5 children: Lydia, Luke, David, Rebekah, and Nathanael.
Seda Goff : Prior to joining the PenFed Foundation, Seda served as Managing Director at Capitol Post, helping military veterans and their spouses think and act like entrepreneurs. Seda also served as the DC City Leader for Bunker Labs and continues to advise at Bunker Labs. Before that, she founded Lighthouse Global Business to guide international entrepreneurs and US-based start-ups looking to build or expand their businesses to new markets. Seda is an Adjunct Professor at American University's Kogod School of Business, where she teaches Intro to Entrepreneurship and Business 1.0. She brings all of this experience to her leadership of VEIP, as well as the perspective of a female entrepreneur.
Andy Turner joined Sorenson Capital in 2012. He focuses on investment opportunities in B2B software broadly and has specific expertise in cyber security software. Andrew is passionate about helping individuals achieve their highest potential. He believes that open-communication, feedback-oriented cultures not only promote personal development within organizations, but also lead organizations to superior business performance.
Prior to joining Sorenson Capital, Andrew was an Associate at L.E.K. Consulting, where he focused on private equity due diligence and growth strategy development across a wide range of industries. Before joining L.E.K., Andrew also served eight years in the United States Marine Corps as an infantry squad leader, which included two overseas deployments.
Andrew earned his MBA from the Stanford Graduate School of Business with distinction as an Arjay Miller Scholar. His coursework at Stanford focused on managing high-growth organizations and leading high-performing teams. As a student, he worked at InsideSales.com, a high-growth enterprise software company. Andrew also earned a Bachelor of Science in accounting, cum laude, and a Master of Accountancy, with distinction, both from Brigham Young University. Andrew is a certified scuba diver, a licensed private pilot, and is fluent in Mandarin Chinese.