INSTAGRAM | A Beginner's Guide to Winning on the Platform
October 29, 2019 @ 6:30 pm

-

9:00 pm

MDT
INSTAGRAM | A BEGINNER'S GUIDE TO WINNING ON THE PLATFORM

LEARN HOW TO EFFECTIVELY LEVERAGE INSTAGRAM FOR YOUR BUSINESS IN ORDER TO MAKE MORE MONEY!

Join ​us ​to ​learn ​how ​to get started and grow your business with one of the most important social networking sites in the world, including tips, tricks, and secrets the pros use!

WHO ​IS ​THIS ​WORKSHOP ​FOR? ​ ​This ​workshop ​is ​for those that are new to Instagram and/or have fewer than 1,000 ​followers. 
***Refreshments provided*** 

WHEN: ​Tuesday, ​October 29, ​2019 

6:30 ​pm: ​ ​ ​ ​ ​Check-in, ​Registration ​and ​Food 
 ​7:00 ​pm: ​ ​ ​ ​ ​ ​Start ​of ​Workshop 
 ​ ​9:00 pm: ​ ​ ​ ​ ​ ​ ​End ​of ​Workshop 

WHERE: 

Salt ​Lake ​Community ​College 
Larry ​H. ​Miller ​Campus 
Miller ​Corporate ​Partnership ​Center ​(MCPC ​- ​Building ​#5) 
Floor ​1, ​Room ​101 
9690 ​South ​300 ​West 
Phone: ​801-957-5441
Sponsored by:
About the Presenter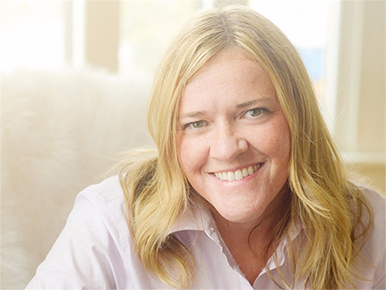 Emily Ashby
Emily is a marketing & business strategist who believes there are always ways to improve the effectiveness of any organization.  After launching her own start up in 2011 and growing her business using digital marketing she knows what its like to be in the trenches of small business development!  Her experience has given her opportunities to consult and teach business classes in the private, nonprofit, & government sectors including the Women's Business Center, Utah Microloan Fund, and the Lassonde Entrepreneur Institute at the University of Utah. Her favorite courses to teach are Digital Marketing Strategy, Instagram Strategy, Professional Sales, and Business Leadership.  
Over the past 5 years Emily has found her "happy place" helping small business owners and leaders to be effective on Instagram & Facebook with limited time & budget.   Her experience extends from helping politicians on Facebook & Instagram and launching movies at red carpet events to growing her dog Clara's Instagram account to nearly 14K loyal followers.  Since receiving her Master's Degree in Community Leadership (with an MBA and Adult Education emphasis) from Westminster College she is currently teaching and consulting for a number of local organizations.  When Emily is not working you can most likely find her hiking up Millcreek Canyon or eating Nachos at the Porcupine Pub & Grill with her family.